WELCOME TO WHANGAMATA
SOUTHERN GATEWAY TO THE COROMANDEL PENINSULA


Whangamata, recognised as being one of the most popular beach resorts in New Zealand. The fantastic beach at Whangamata not only offers safe swimming, but also some of the best surfing breaks in New Zealand too.

Sea conditions suitable for all are available along the beaches 6km length, or in the safe estuaries that lie at each end of the beach. These lead out to a section of the Pacific Ocean popular for big game and recreational fishing.

The Coromandel Forest Park and Tairua Forest bordering the town provides many outdoor experiences including short walks, mountain bike trails, exploring old gold mining sites and pig hunting. Short trails from forestry roads lead to isolated beaches away from civilisation.
Felix Fund
FELIX FUNDRAISING COMMUNITY SUPPORT
Felix is in need of a liver transplant. You can donate here>>

Check out his facebook page too...

Upcoming fundraising events...

Sunday July 6th

Fishing Guru Bill Hohepa at the Whangamata Club.

Tickets $10 adult, $5 children.

Tickets available from Coastal News, 100% and Whangamata Club.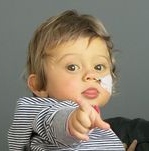 Felix faces wait for new liver
Felix Alderson will soon be turning 1 but he has already had more hospital admissions than many people have in a lifetime.
At 6 weeks old, Felix was diagnosed with biliary atresia (BA), a disease that meant his bile ducts were not properly formed, so the bile could not drain into the intestine.

ELLA WILLIAMS WORLD JUNIOR SURF CHAMPION
New Zealand's Ella Williams Claims Women's ASP World Junior Title at HD World Junior Surf Championships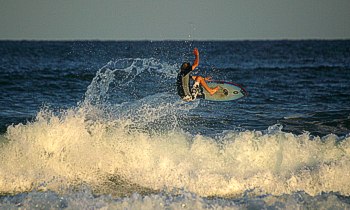 Whangamata surfing (not Ella)JOAQUINA BEACH, Florianopolis/BRA (Saturday, November 2, 2013) - Ella Williams (NZL), 18, has won the 2013 Women's ASP World Junior Title, defeating Kauai's Tatiana Weston-Webb (HAW), 17, in a hard-fought final to win the HD World Junior Championships presented by Devassa at Joaquina Beach in Florianopolis, Brazil.
THIS FRIDAY 8th NOVEMBER AT 3:30PM AT THE "VILLAGE GREEN" (outside the Council building)

COME AND WELCOME HOME WHANGAMATA'S

NEW WORLD CHAMPION



Locals Only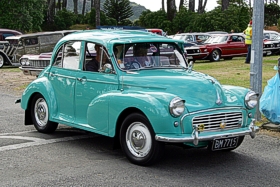 Whangamata "Locals Only" Car, Bike & Tractor Show THIS WEEKEND!
We believe Whangamata to be the classic car capital of New Zealand with over 200 cars (that we know of!) owned by residents or property owners.
Whangamata 2013 Election Results
Congratulations to Jan Bartley, Jack Wells, Terry Walker, Peter Kerr, Keith Johnston and Ryan Thompson.

Whangamata 2013 Election Results
Preliminary Results released (all votes received except some special votes requiring Registra of Electors confirmation). Final declaration of results on Thursday 17 October 2013.
Councillor :
South Eastern Ward (2 positions)
| | |
| --- | --- |
| Candidate | Votes Received |
| BARTLEY, Jan | 1833 (1) |
| MCCABE, Helen | 1513 |
| WELLS, Jack | 1711 (2) |
Toe Kickers Rugby Tournamant

SATURDAY 12th OCTOBER 2013:
The Whangamata Toe Kickers Rugby Tournament programme goes something like this..... (to be confirmed)

11:00am
• Team welcome, all teams in playing strip please for team photos and a group photo (each team gets a group photo).
11:15am (ish)
• Tournament kicks off. All Black legend Bob Scott to toe off proceedings.
2:15pm
• ALL STAR (or last men standing) game, all those with any energy left. Those who don't, hit the showers!
3:00pm
• Prize giving
• Team captains receive tourney photo
• Followed by fundraising auction
• BBQ
Brits at the Beach Photos
Well a great morning and 1000+ photos later....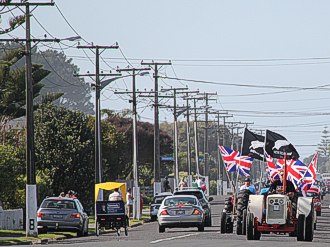 Go to our website and have a look at the photos now.
Remember you can buy a print any time you like with or without our logo (below)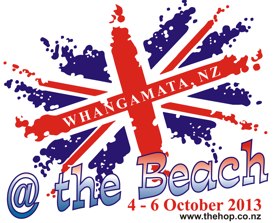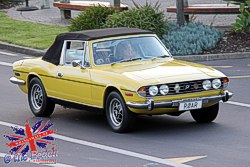 Brits at the Beach 4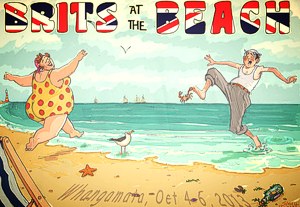 This will be an awesome weekend of Brit filled fun.
With a Village Fete, Scruffs Dog Show, Food & Drink, Music, Cars, Fancy Dress, and of course, some Special Guests, Brits at the Beach has something for everyone to enjoy.

SEAGULL RACING - We can now confirm the BRITS 4 committee will be organizing a Seagull Race for Brits4. A big thanks to Whangamata Coastguard, Whangamata Harbourmaster and Andy Murray (Seagull Fan!) for their assistance in the planning of this event.

Teen airlifted after softball smash
The Tauranga-based TrustPower TECT rescue helicopter was called to airlifted a 15-year-old boy injured in a collision during a softball game.

The Whangamata boy was playing softball on Monday afternoon when he collided with another player seriously injuring his abdomen.
Read more at Sun Live>> or at Scoop>>