WELCOME TO WHANGAMATA
SOUTHERN GATEWAY TO THE COROMANDEL PENINSULA


Whangamata, recognised as being one of the most popular beach resorts in New Zealand. The fantastic beach at Whangamata not only offers safe swimming, but also some of the best surfing breaks in New Zealand too.

Sea conditions suitable for all are available along the beaches 6km length, or in the safe estuaries that lie at each end of the beach. These lead out to a section of the Pacific Ocean popular for big game and recreational fishing.

The Coromandel Forest Park and Tairua Forest bordering the town provides many outdoor experiences including short walks, mountain bike trails, exploring old gold mining sites and pig hunting. Short trails from forestry roads lead to isolated beaches away from civilisation.
Weddings in Whangamata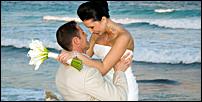 Getting married in Whangamata? No, well, why not? It's the perfect spot, some beautiful, affordable accommodation, white sand beaches as far as the eye can see, and some great people to make the event memorable.

Not only Whangamata beaches though, add in Whiritoa, Opoutere, Onemana, and within fifteen minutes drive from 'downtown' Whangamata you have more spots to get married in than a leopard.

But you'll be needing a few things to get started, a marriage celebrant to kick off proceedings is pretty important. Also to record the event, a photographer is pretty vital, as this is going to be a one off event, and it needs to be recorded for posterity by someone who knows what they're doing, and is not going to cut the top of the groom head off, or lop the feet off the bridal party!

Fireworks Extravaganza 2014
Friday 31st October 2014 @ Opoutere School
Gate open at 5:30pm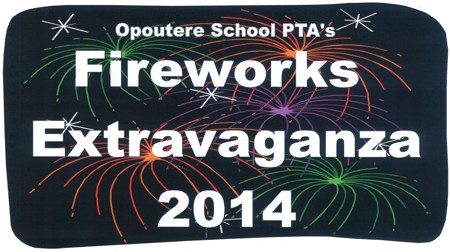 Tickets available from the OPOUTERE SCHOOL OFFICE, SALTWATER SURF or WHANGAMATA KINDERGARTEN.

Family Pass $25

Adults $10

Child $5 (5-14yrs)

Under 5's Free

Cars, Bikes & Tractors
Just a perfect day to show off your car, bike or tractor....
at the Beach Hop© Whangamata Car & Bike & Tractor Show!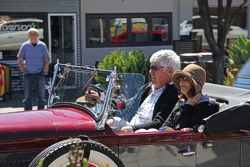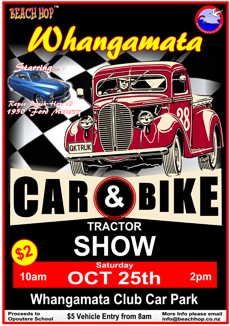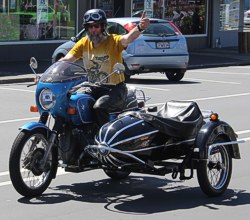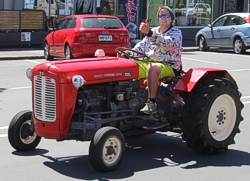 New 24 hour Gym for Whangamata

Trainstation Fitness Solutions - 313 Casement Rd, Whangamata 07 865 7678
Web: http://www.trainstationfitness.co.nz Facebook: https://www.facebook.com/trainstation313
Whangamata welcomes the addition of a new gym to the landscape - Trainstation Fitness Solutions - a 24 hour gym.

New owners Jason and Vanessa Bartley have finally put their passion where their mouth is and taken the plunge. Wanting to give the local community a fresh new look at the fitness world with a friendly community gym that is accessable 24 /7.

"We know people can't always workout to set times, so we've made the gym accessable for them at any time with our 24 hour membership". says Vanessa, "This way there are no excuses for not working out"!
The Gym has a three tier membership rate, standard membership , and under 18 and senior (65+), and a 24/7 rate. "With standard hours running 5am to 9pm, that is going to be more than enough for most members.", says Jason.
The Gym will be manned from 6am-10am, and again from 5pm-9pm each day, with the key tag access meaing members can access the Gym from 5-9, or 24/7, depending on their membership type.
Felix Fund
FELIX FUNDRAISING COMMUNITY SUPPORT
Felix is in need of a liver transplant. You can donate here>>

Check out his facebook page too...

Upcoming fundraising events...

Sunday July 6th

Fishing Guru Bill Hohepa at the Whangamata Club.

Tickets $10 adult, $5 children.

Tickets available from Coastal News, 100% and Whangamata Club.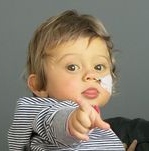 Felix faces wait for new liver
Felix Alderson will soon be turning 1 but he has already had more hospital admissions than many people have in a lifetime.
At 6 weeks old, Felix was diagnosed with biliary atresia (BA), a disease that meant his bile ducts were not properly formed, so the bile could not drain into the intestine.

ELLA WILLIAMS WORLD JUNIOR SURF CHAMPION
New Zealand's Ella Williams Claims Women's ASP World Junior Title at HD World Junior Surf Championships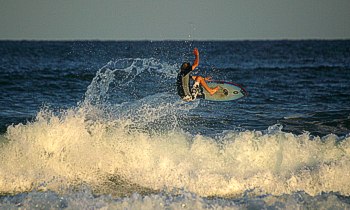 Whangamata surfing (not Ella)JOAQUINA BEACH, Florianopolis/BRA (Saturday, November 2, 2013) - Ella Williams (NZL), 18, has won the 2013 Women's ASP World Junior Title, defeating Kauai's Tatiana Weston-Webb (HAW), 17, in a hard-fought final to win the HD World Junior Championships presented by Devassa at Joaquina Beach in Florianopolis, Brazil.
THIS FRIDAY 8th NOVEMBER AT 3:30PM AT THE "VILLAGE GREEN" (outside the Council building)

COME AND WELCOME HOME WHANGAMATA'S

NEW WORLD CHAMPION



Locals Only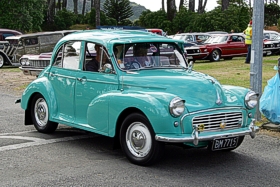 Whangamata "Locals Only" Car, Bike & Tractor Show THIS WEEKEND!
We believe Whangamata to be the classic car capital of New Zealand with over 200 cars (that we know of!) owned by residents or property owners.