WELCOME TO WHANGAMATA
SOUTHERN GATEWAY TO THE COROMANDEL PENINSULA


Whangamata, recognised as being one of the most popular beach resorts in New Zealand. The fantastic beach at Whangamata not only offers safe swimming, but also some of the best surfing breaks in New Zealand too.


Sea conditions suitable for all are available along the beaches 6km length, or in the safe estuaries that lie at each end of the beach. These lead out to a section of the Pacific Ocean popular for big game and recreational fishing.

The Coromandel Forest Park and Tairua Forest bordering the town provides many outdoor experiences including short walks, mountain bike trails, exploring old gold mining sites and pig hunting. Short trails from forestry roads lead to isolated beaches away from civilisation.


2016 Whangamata Xmas Parade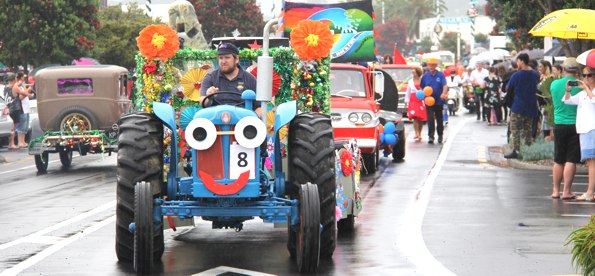 A few hundred photos taken!! Come in to Bartley Graphics and have a look. Prints available, $3 A4, $5 A3.
Beach Hop 2016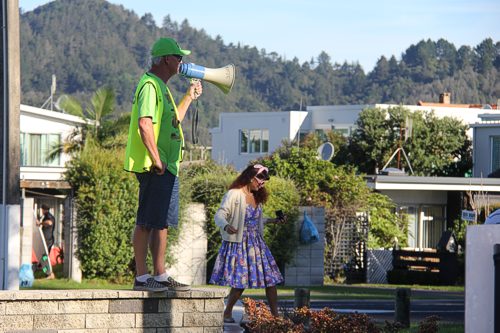 And we're off!! BEACH HOP 2016
BEACH HOP 20161000's of photos right HERE>>>
www.beachhop.co.nz for 2016 schedule etc.
Worlds First Car Show 2016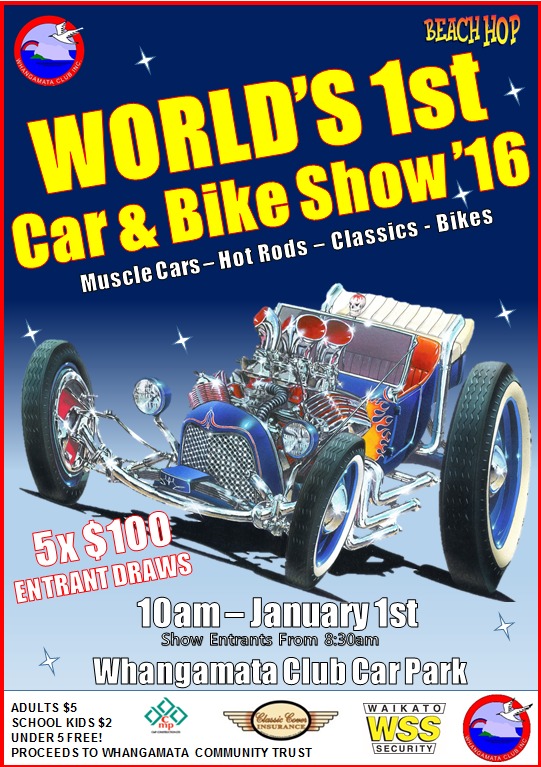 This is a fun event to kick off summer in style while raising some funds for our community.

Here are the plans for the day….
• Cars & Bikes set up before 10am
• 10am Public entry open
• 11am Gerry Lee playing LIVE
• Lunch inside the Club
• 1:45pm Start up of ZZ HOP 1934 Ford Coupe
• 2:00pm Prize Giving & Raffle Draw inside the Club
2015 CAR, BIKE and TRACTOR SHOW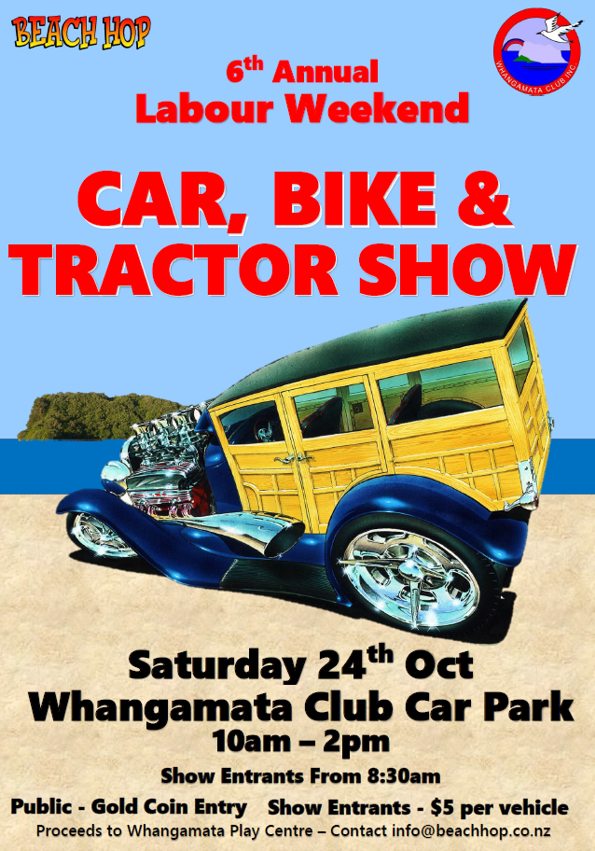 Ex Cyclone Pam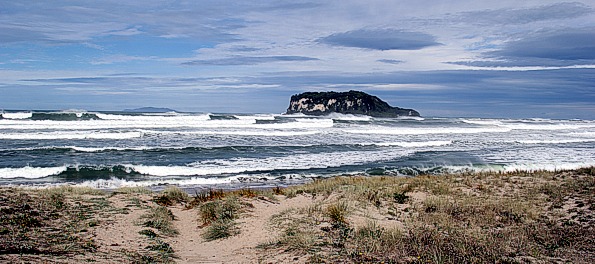 The waves were really looking great at about 4.30pm today....
A few more pictures...
Waitoru Fishing Charters

WAITORU FISHING CHARTERS

Contact Owner Graham Hallen 07 865 8787 or 027 498 9212
Email: book@waitorucharters.co.nz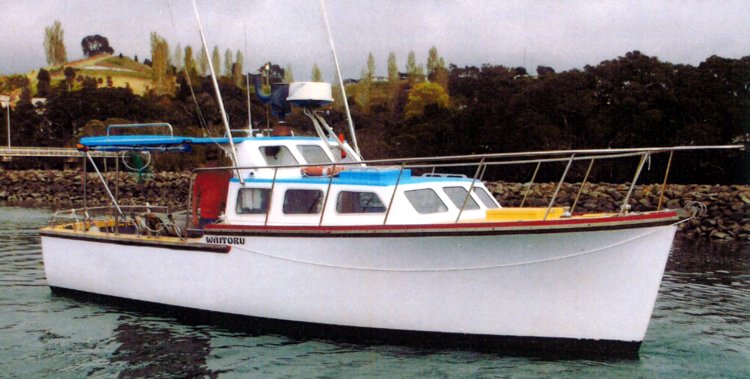 Fishing trips departing from Whangamata. Full day, half day or to suit.
Powerco is Powerless!
Powerco is a reliable partner.... (TUI AD HERE)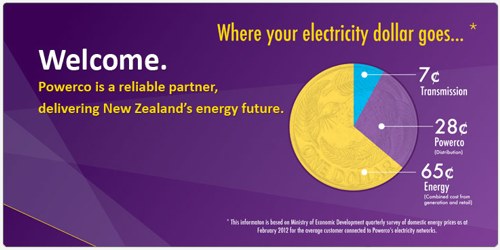 This is NOT a Powerco advert!
We have eight businesses here in the main street of Whangamata with regular power outages (3 in the last 4 days?) due to a dodgy power supply from Powerco.
This is the busiest time of the year in Whangamata, along with the amazing Repco Beach Hop, and this is where a reliable source of power is most essential.

Please think of Minato's Sushi, Nero's Pizza, Blue Fish Takeaways, Craig's Takeaways, The Settlement Cafe, Reef Takeaways, Buck's Bar and Grill (TAB) and the ex 100% shop and the unreliable power supply they are getting from Powerco (a reliable partner - Tui ad) over this New Year.