WELCOME TO WHANGAMATA
SOUTHERN GATEWAY TO THE COROMANDEL PENINSULA


Whangamata, recognised as being one of the most popular beach resorts in New Zealand. The fantastic beach at Whangamata not only offers safe swimming, but also some of the best surfing breaks in New Zealand too.

Sea conditions suitable for all are available along the beaches 6km length, or in the safe estuaries that lie at each end of the beach. These lead out to a section of the Pacific Ocean popular for big game and recreational fishing.

The Coromandel Forest Park and Tairua Forest bordering the town provides many outdoor experiences including short walks, mountain bike trails, exploring old gold mining sites and pig hunting. Short trails from forestry roads lead to isolated beaches away from civilisation.
Cars, Bikes & Tractors
Just a perfect day to show off your car, bike or tractor....
at the Beach Hop© Whangamata Car & Bike & Tractor Show!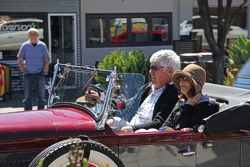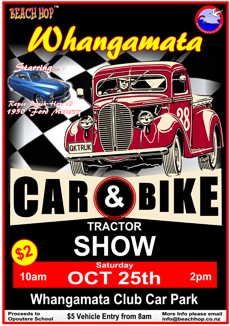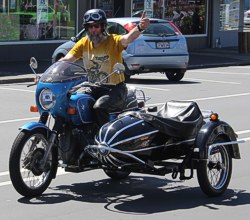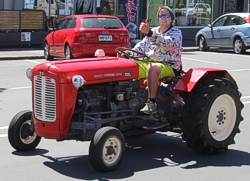 New 24 hour Gym for Whangamata

Whangamata welcomes the addition of a new gym to the landscape - Trainstation Fitness Solutions - a 24 hour gym.

New owners Jason and Vanessa Bartley have finally put their passion where their mouth is and taken the plunge. Wanting to give the local community a fresh new look at the fitness world with a friendly community gym that is accessable 24 /7.

"We know people can't always workout to set times, so we've made the gym accessable for them at any time with our 24 hour membership". says Vanessa, "This way there are no excuses for not working out"!
The Gym has a three tier membership rate, standard membership , and under 18 and senior (65+), and a 24/7 rate. "With standard hours running 5am to 9pm, that is going to be more than enough for most members.", says Jason.
The Gym will be manned from 6am-10am, and again from 5pm-9pm each day, with the key tag access meaing members can access the Gym from 5-9, or 24/7, depending on their membership type.
The worry of security for the premises had been covered two fold, with a high tech webcam system operating that can be checked anytime and anywhere via mobile phone, and the fact that Whangamata being the close knit community that it is usually takes ownership of this type of thing.
"You don't want YOUR gym ruined, so you look after it is what we are aiming for, the membership becoming self policing", says Jason.
Trainstation will also be stocking a full range of Hardcore Nutrition supplements, and also offering a Nutrition and diet service through their own personal nutritionist Tarren McCall of Champion Nutrition.
"Tarren is probably New Zealand's top body transformation nutritionist - seeing the results that she gets for her clients is inspiring. It's almost list the TC show Biggest Loser some of the body transformations", says Vanessa.
Jason and Vanessa are both 'former fatties' (as they coin it), and want to help others peel off the pounds and feel better about themselves and be able to enjoy life again.
"It's hard to imagine going back to 120 kilos of unfit, unhappy, lethargic life again", says Jason, now weighing in at 90 kilos, "You don't realise just how hard it is to do anything until the weight starts coming off, it IS hard work to change your habits of a lifetime, but the end result is worth it".
Both Vanessa and Jason have made that journey from fat to fit, and know the feeling of starting - it is a long journey, but they're here and ready to hold your hand over those first tough steps.
Trainstation Fitness Solutions - 313 Casement Rd, Whangamata
07 8645 7678 http://www.trainstationfitness.co.nz Facebook: https://www.facebook.com/trainstation313
Felix Fund
FELIX FUNDRAISING COMMUNITY SUPPORT
Felix is in need of a liver transplant. You can donate here>>

Check out his facebook page too...

Upcoming fundraising events...

Sunday July 6th

Fishing Guru Bill Hohepa at the Whangamata Club.

Tickets $10 adult, $5 children.

Tickets available from Coastal News, 100% and Whangamata Club.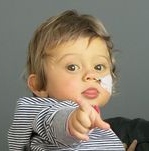 Felix faces wait for new liver
Felix Alderson will soon be turning 1 but he has already had more hospital admissions than many people have in a lifetime.
At 6 weeks old, Felix was diagnosed with biliary atresia (BA), a disease that meant his bile ducts were not properly formed, so the bile could not drain into the intestine.

ELLA WILLIAMS WORLD JUNIOR SURF CHAMPION
New Zealand's Ella Williams Claims Women's ASP World Junior Title at HD World Junior Surf Championships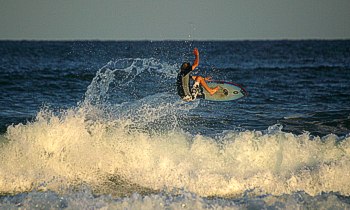 Whangamata surfing (not Ella)JOAQUINA BEACH, Florianopolis/BRA (Saturday, November 2, 2013) - Ella Williams (NZL), 18, has won the 2013 Women's ASP World Junior Title, defeating Kauai's Tatiana Weston-Webb (HAW), 17, in a hard-fought final to win the HD World Junior Championships presented by Devassa at Joaquina Beach in Florianopolis, Brazil.
THIS FRIDAY 8th NOVEMBER AT 3:30PM AT THE "VILLAGE GREEN" (outside the Council building)

COME AND WELCOME HOME WHANGAMATA'S

NEW WORLD CHAMPION



Locals Only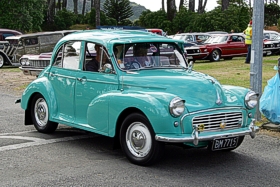 Whangamata "Locals Only" Car, Bike & Tractor Show THIS WEEKEND!
We believe Whangamata to be the classic car capital of New Zealand with over 200 cars (that we know of!) owned by residents or property owners.
Whangamata 2013 Election Results
Congratulations to Jan Bartley, Jack Wells, Terry Walker, Peter Kerr, Keith Johnston and Ryan Thompson.

Whangamata 2013 Election Results
Preliminary Results released (all votes received except some special votes requiring Registra of Electors confirmation). Final declaration of results on Thursday 17 October 2013.
Councillor :
South Eastern Ward (2 positions)
| | |
| --- | --- |
| Candidate | Votes Received |
| BARTLEY, Jan | 1833 (1) |
| MCCABE, Helen | 1513 |
| WELLS, Jack | 1711 (2) |
Toe Kickers Rugby Tournamant

SATURDAY 12th OCTOBER 2013:
The Whangamata Toe Kickers Rugby Tournament programme goes something like this..... (to be confirmed)

11:00am
• Team welcome, all teams in playing strip please for team photos and a group photo (each team gets a group photo).
11:15am (ish)
• Tournament kicks off. All Black legend Bob Scott to toe off proceedings.
2:15pm
• ALL STAR (or last men standing) game, all those with any energy left. Those who don't, hit the showers!
3:00pm
• Prize giving
• Team captains receive tourney photo
• Followed by fundraising auction
• BBQ